Lead a Healthier Lifestyle With These 6 Promotional Products
Lead a Healthier Lifestyle With These 6 Promotional Products
Eating healthy. Weight management. Working out five times a week. There are many health-related resolutions we set at the beginning of a new year. But, do we follow through with them? Many times, the hustle and bustle of the week can get in the way of leading a healthier lifestyle. With deadlines to be made and dinner to be cooked, it can be hard to find that extra time to workout or decompress after a long day.
With these 6 promotional products, however, your clients can incorporate them into their daily lives and ultimately feel good knowing they are taking small steps for a healthier tomorrow.
Reusable Hot and Cold Pack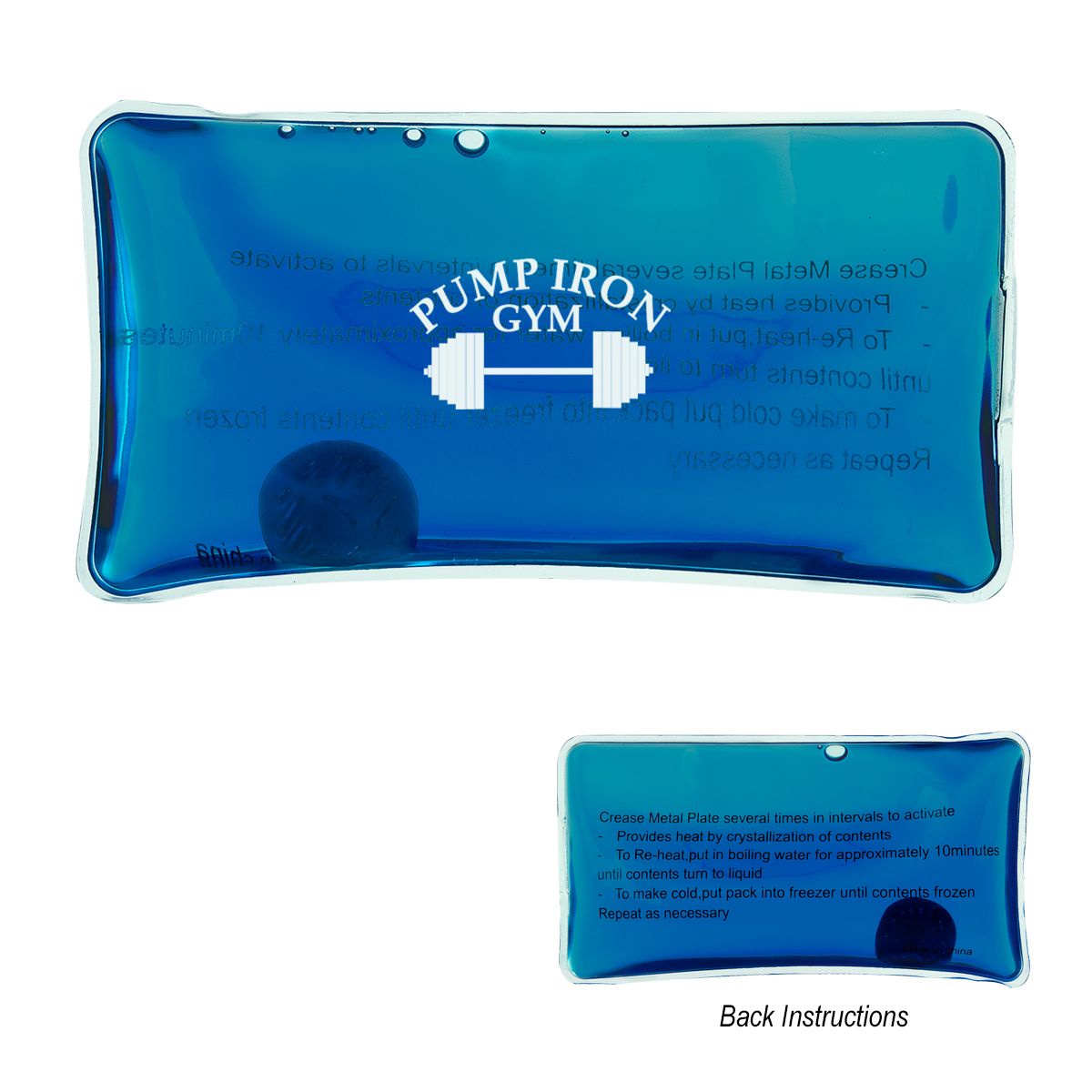 After a tough day in the office or even playing basketball with the kids, sometimes all we need is an icy/hot pack. Heat this pack to help soothe the aches and pains, or pull it out of a freezer, place on the face, and kick a tension headache to the curb.
10mL Antibacterial Hand Sanitizer Spray
Warning, flu season is here! Help keep the nasty germs away with these 10mL antibacterial hand sanitizer sprays, available in a refreshing citrus scent. No longer will your clients have to use precious PTO days as they battle the irritating common cold. These sanitizer sprays are perfect for health clinics, tradeshows, or even your friendly, neighborhood germaphobe!
Two-Tone Double Layer Yoga Mat
Even if for only five minutes a day, meditating or a quick yoga session can help alleviate stress. This double-layered yoga mat is easy to carry around and clients can even bring it to work – for those 2:00pm crunches, of course.
Fitness First Stretch Expander
Whether traveling for work or leisure, it's important to set aside time in the evening to stretch out those limbs and recover from the grueling day. This fitness first stretch expander can fit in any suitcase or backpack and is a useful accessory to break out in the hotel room. It's the perfect solution for sore, stiff muscles.
16 Oz Matte Stainless Steel Bottle
Hydration is key to feeling your best. This customized 16 Oz bottle is made with stainless steel and is vacuum insulated to keep ice water cold and tea or coffee hot. Plus, not only are you staying hydrated with this reusable bottle, but you are saving the planet while doing it.
Quick Speed Jump Rope
If the above stretch expander isn't your cup of tea, this 9-foot adjustable jump rope will do the trick. Pack this fitness accessory for every adventure and leap into the day feeling energized and ready to go. Lightweight and durable, this jump rope will help your clients burn calories, so they don't feel guilty indulging at trendy restaurants.
Bead Squeeze Gel Ball
You can have the most relaxed, low-key personality, but stress can still creep in from time to time. Every now and then, destressing is necessary. Whether that means eating chocolate, going for a run, or squeezing a gel-filled stress ball (like these!) it's important to calm the mind and take a deep breath.
We've got plenty of health-related promotional products. Contact us today to learn more about how we can help you promote your brand!
---