Imprint Everything: A Guide to Printing Methods
Imprint Everything: A Guide to Printing Methods
Once you've found the perfect promotional product for your business or organization, the next step is to emblazon it with your logo or message. Depending on the item, there may be multiple decorating methods to choose from, which can make things tricky or confusing. From screen printing and embroidery to debossing and laser engraving, each imprint process is unique. With this guide, you'll be on your way to choosing the perfect decoration for your products.
Screen Printing
In screen printing, an image is transferred onto the product – often a garment – by squeegeeing ink through the holes of a silk screen in the shape of your design. The screen stencil is created using a hard gelatin-like liquid emulsion. First, the emulsion is spread over the screen and dried. Your logo is applied to the emulsion by a printer and then exposed to UV light, which hardens the substance everywhere except the design.
Screen printing is ideal for soft fabric surfaces or products with hard, even surfaces such as t-shirts, tote bags, and pens.
Embroidery
Artwork for embroidery applications must be "digitized". Embroidery digitizing is the process of converting existing artwork like your design or logo into a stitch file that an embroidery machine can read and sew onto a garment. Something to keep in mind with this process: small letters and tiny details are not well suited for this decorating method because of the limitations of digitizing and using thread as the medium.
When an item is embroidered, its placed under an embroidery machine with a hoop around the area to be decorated, holding the material flat and taut while the machine begins threading the design onto the product. Embroidery is common on hats, blankets, and apparel such as button-up and polo shirts.
Pad Printing
Pad printing is a process in which your logo is essentially stamped onto the promo item of your choice. Silicone pads are available with different levels of firmness and in different shapes to accommodate all sorts of products. In pad printing, the squishy silicone pad gets pressed into your inked design and then that ink gets pressed onto the product. It's important to note that only one color can be applied at a time with this method.
Pad printing is ideal for oddly shaped or rounded items with a hard surface, such as golf balls, tumblers, drinking glasses, and pens.
Digital Printing
Also referred to as 4-color process or full-color printing, this process uses physical printers instead of screens or silicone pads to print a design onto an item. It works very similarly to the type of printing you generally do from your computer. With digital printing, color choices are limitless and detailed designs are no problem. This process also generally allows you to print over the entire surface of a product.
Digital printing is frequently used on products like mouse pads, magnets, decals, and notebooks.
Sublimation
In sublimation, a design is transferred to a fabric using heat and pressure. Your logo gets printed onto transfer paper that's coated with an adhesive, and then pressed with a hot iron. The heat causes the ink to turn from a solid into a gaseous state, allowing the ink to penetrate the fabric and bind to it forming a permanent imprint. Sublimated imprints do not wash away over time.
This printing method is commonly used on apparel, lanyards, and other fabric items.
Laser Engraving
Laser engraving is a process in which a stenciled design is engraved into a material by a laser beam. The laser converts light energy into heat and burns your design through the top layer(s) of the item to expose the material underneath. Laser engraving can work on almost any material, but it can't engrave in color.
Laser engraving is especially popular on wood and metal items, like cutting boards, jewelry, and awards.
Debossing & Embossing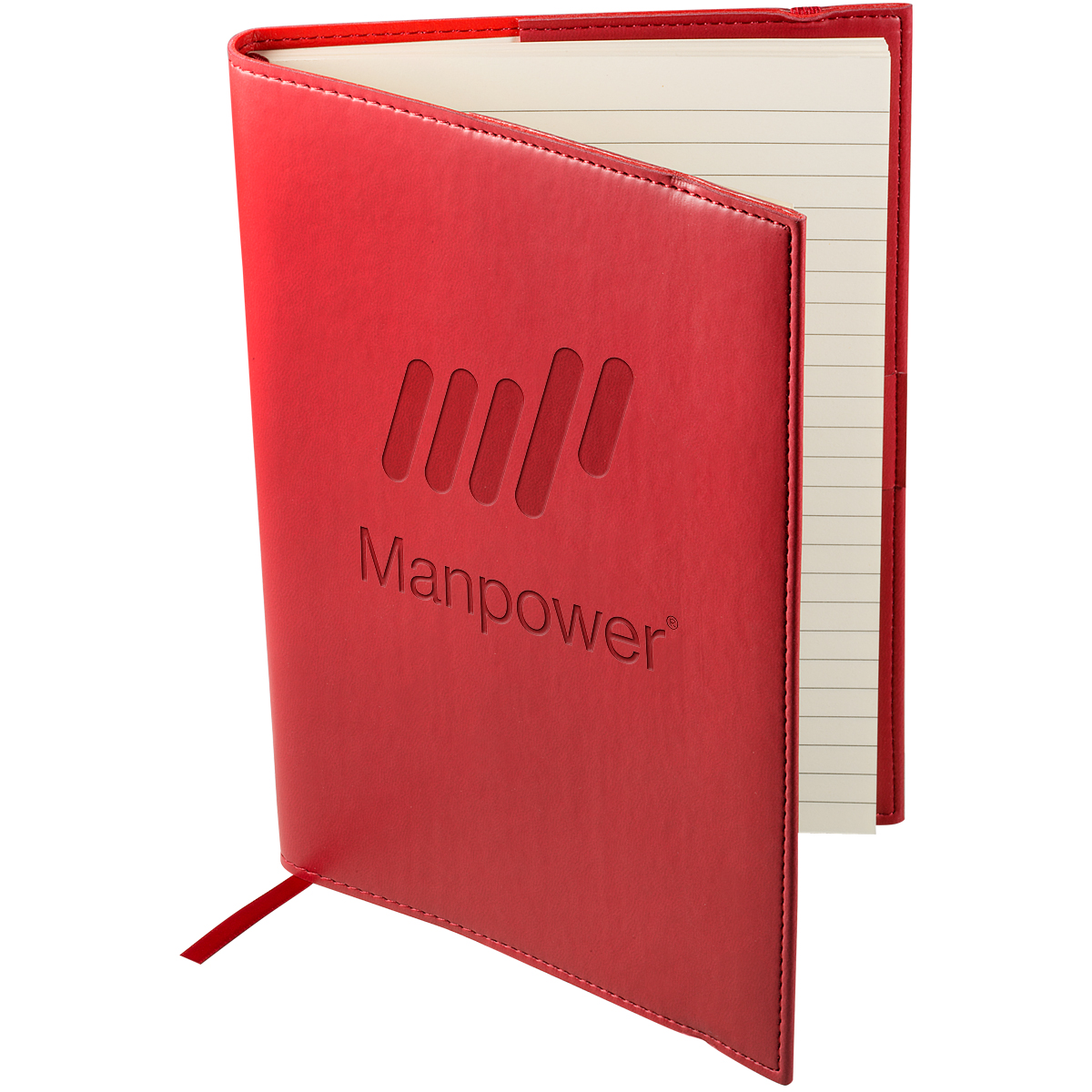 Both debossing and embossing are similar to pad printing because they involve a stamp, but there are some key differences. These processes start with the creation of a metal stamping die that's made to match the imprint surface of your product. Once the die is created, it's used to stamp a design into the material, either raised as in embossing, or depressed into the material as in debossing. Ink can be used in conjunction with the die, adding color to debossed materials.
Embossing and debossing are often used on leather goods, like padfolios and coasters, as well as on items like custom chocolates and promotional wristbands.
With your new knowledge of promotional product imprint processes, you're ready to make informed choices for your promotional product needs. With thousands of items available, we're ready to help you along the way. Contact us today to learn more!
---
Category: Business Advice, Promotional Product Ideas
Tags: Promotional Products, Imprint Methods, Decorating Methods, Screen Printing, Embroidery, Sublimation, Engraving, Embossing, Debossing, Pad Printing