5 Promo Products for the Stay-at-Home Worker
5 Promo Products for the Stay-at-Home Worker
Working from home has become the norm these days. It's also becoming increasingly difficult to separate our professional lives from our personal lives. From trying to make deadlines, cooking dinner for the family, and getting that needed workout in, it's challenging to juggle it all. Here are a few of our favorite products to make the days a little easier!
1 Oz. Hand Sanitizer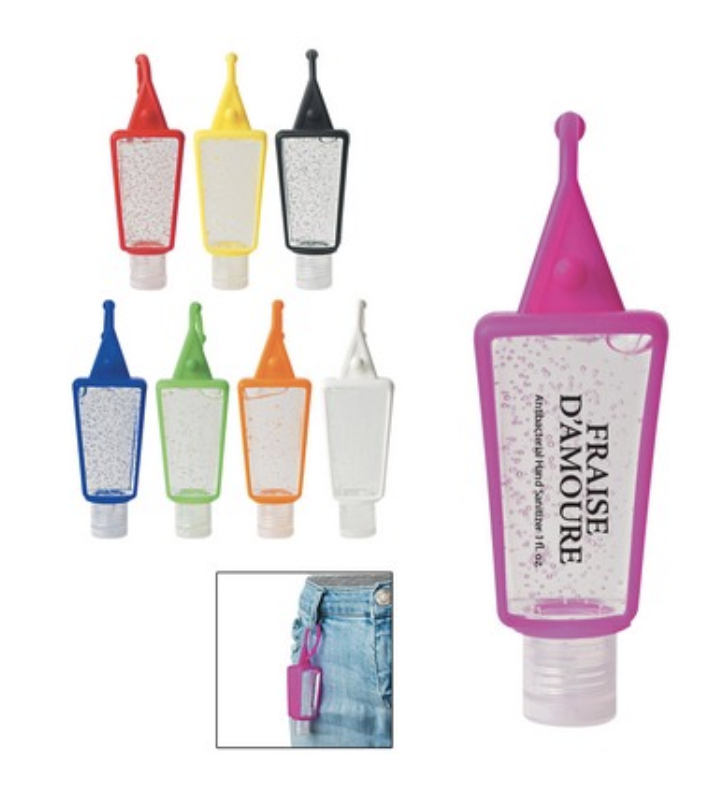 OK, we know this is a hot commodity and rarely can you find them at drug stores now. But, many suppliers out there are still offering hand sanitizers. During these times, it's critical to have a couple of bottles filled with this precious liquid. Although many of us are required to remain home, an essential trip to the grocery store or pharmacy can't be avoided. Give your clients a much-needed hand sanitizer, so they can tote it around in their car and get rid of the germs after running errands.
Yoga Mat
We all need a little Zen in our lives right now. With this durable, high-quality yoga mat, your clients can take much-needed breaks from the home office and practice yoga or other exercises. Add your logo to the bottom of the mat, and they will remember your brand every time they go into the downward dog pose.
Mini Security Webcam Cover
You can never be too safe. Considering many of us have resorted to video conferencing for work meetings, it's always a good idea to make sure security is top-of-mind. The mini security webcam covers are just what your clients need to keep their personal space protected.
Unisex Midweight Sweater
As the blazers and button-down shirts collect dust in our closets, sweatpants, yoga pants, and sweaters have become the go-to work attire – because comfy can also be productive. This unisex sweatshirt will no doubt become customers' go-to outfit for each day of the week. We all need to stay home, might as well be comfortable while doing it.
Wireless Earbuds
Working from home can be lonely, but music is a mood lifter that can brighten anyone's spirits. Gift your clients wireless earbuds so they can listen to their favorite tunes no matter where they work in the house. Put your logo on the charging case, and they will think of your company every time they press the play button.
Although these are uncertain times, just know we are here for you and we're all in this together. Don't hesitate to reach out if you need more ideas for clients – we have hundreds of products that will help them get through these trying circumstances.
---
Category: Promotional Product Ideas
Tags: COVID-19, Coronavirus, Stay at Home, Work from Home, Work and Play, Family-Fun Activities, Game Night