5 Phone Accessories to Help You Get a Grip
5 Phone Accessories to Help You Get a Grip
It's pretty safe to say that cell phones are a ubiquitous part of everyday life. In any room with more than a few people in it, you're likely to find a few phone screens lighting up in someone's hands. We use phones for so much – talking to each other, checking emails, watching videos – so it's no wonder that people try to keep them close at hand.

That's where phone grips come in! Phone grips help keep your phone in your hand securely, so it's easier to hold comfortably and avoid accidental drops. Some phone grips even offer other features, like acting as a phone stand so you can prop your screen up and watch videos without having to hold anything. Here are a few of our favorite phone grip styles:
Phone Wallet Grip
This phone grip is actually a sleek card wallet and elastic grip all in one! The large imprint area of the wallet gives you lots of opportunity to show off your brand, and your clients will love how useful this little twofer is.
Mirror Grip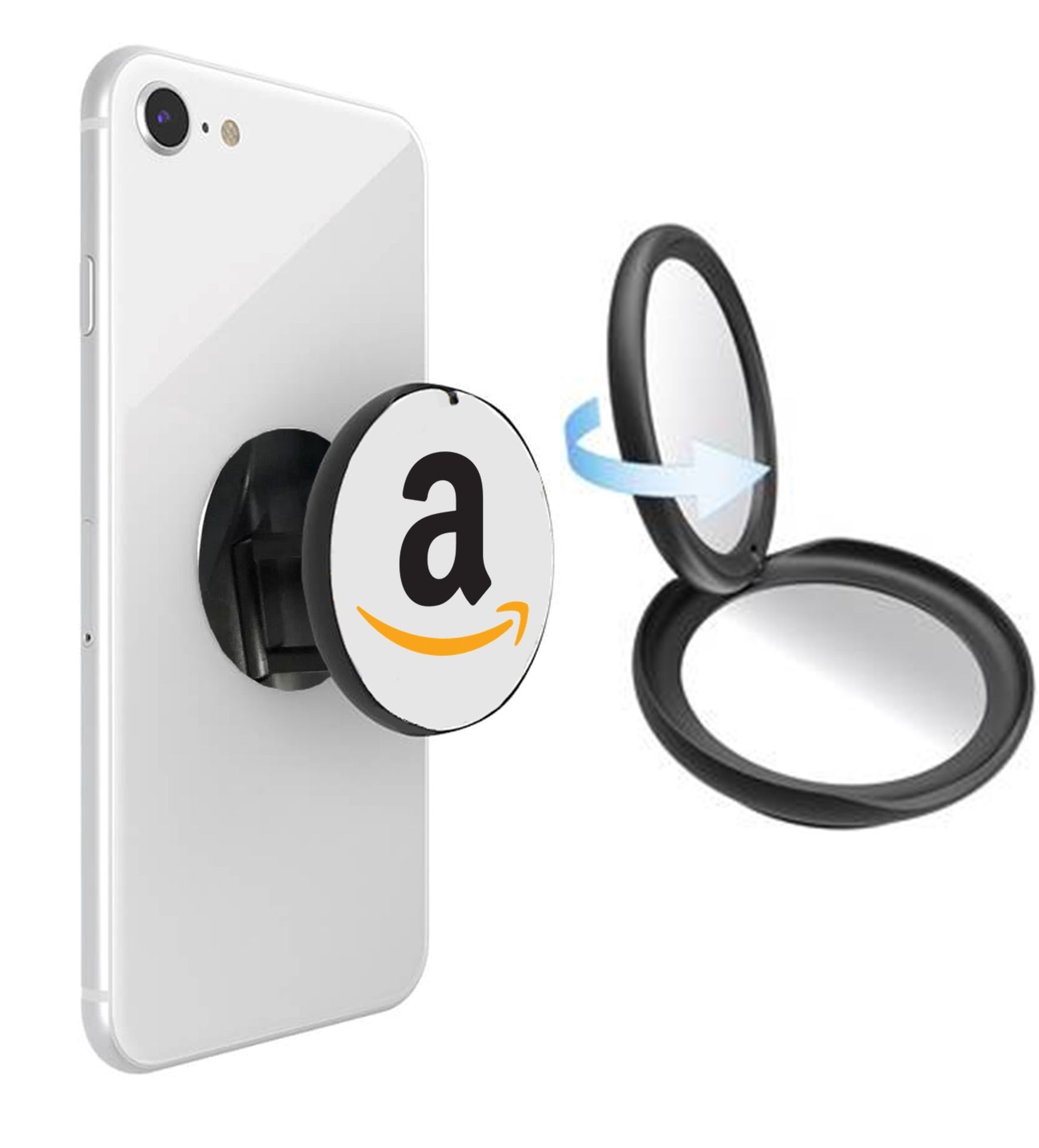 Perfect for selfie enthusiasts! This phone grip pops out to sit comfortably in your hand while you smile and snap away. You can also flip it open to reveal a double-sided mirror, ensuring that you get the perfect photo every time. Say cheese!
PopSocket
By now you've probably heard of PopSockets. This super popular retail phone grip also has tons of promo applications, making it a great choice as a promotional phone grip. With plenty of styles and color options, there's sure to be a PopSocket that will catch your clients' attention. These phone grips also make a great low-profile fidget toy – the accordion-like mechanic that allows the grip to pop up and down is a lot of fun to play with!
Ring Stands
Ring stands are the perfect phone accessory choice for folks who love watching Netflix on their phones. The ring pops out to act as a stand, letting them watch their favorite videos handsfree. They can also put the ring on their finger to use as a phone grip!
Phone Loop
The Phone Loop is sure to convert any phone grip skeptics. The elastic loop can be printed all over, giving you tons of space to show off your brand. Unlike other phone grips, the phone loop is low-profile, lays flat on the phone, and doesn't have to be removed and replaced a bunch of times until you find the perfect spot for your ideal grip. Instead, just slide your hand into the loop to secure a grip on your phone. So simple!
Curious about the other phone accessories we have to offer? Contact us today to learn more.
---
Category: Promotional Product Ideas
Tags: Promotional Products, Phone Grips, Cell Phone, Smart Phone, Phone Accessories, Holder, PopSocket, Phone Loop, Ring Stand, Mirror Grip, Phone Wallet